TERRY MOSHER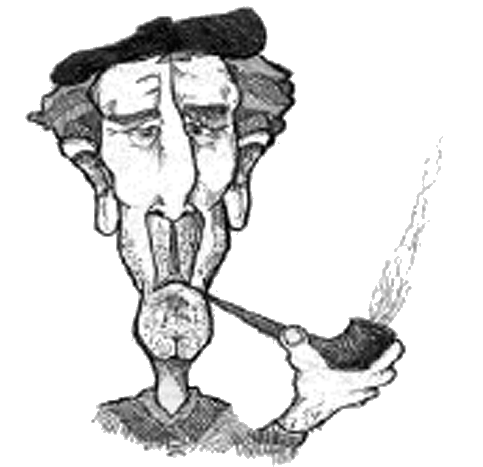 BILL BUMERTON
OUTTAKES
 These are things that slip through the cracks when writing stories and I and my friend Bill Bumerton felt it would be great for others to see what they miss. Of course, Bumerton has missed a lot while he was away serving the military as a jet fighter pilot. Now Bumerton is back, bumming around town in his 1954 Hudson Hornet seeing what trouble he can get into. So these outtakes are dedicated to the original bum.
 Joe Perdue graduated from West Bremerton High School in 1978 (the last West High class because West and East Bremerton merged into Bremerton High in the fall of 1978) and was fortunate enough to be the son of a man, Ed Perdue, who was a longtime sportswriter and avid golfer.
That genetic connection has led Perdue on some great adventures that his peer group might not have had.  For example, Perdue remembers attending Sonics' games with his dad and getting many autographs.
"He went to most home games at the old (Seattle) Coliseum and we would sit behind the Sonics' bench," says Perdue. "I almost got killed one time. He would go into the lockerroom and interview the guys and I would hang outside and get autographs. Wilt Chamberlain was playing and he wasn't signing autographs that night."
That didn't deter Perdue.
"I asked him and he said, 'Kid, get away from me,'" Perdue said. "I turned around and looked at my dad and I said, 'Chamberlain is a bum.' My dad looked around like, 'He's not my kid.'
But Perdue managed to score over time autographs from Walt Frazier, Willis Reed, Dick Snyder and Barry Clemens among many others, including Spencer Haywood.
Haywood was a special signee.
"He was asked so much that he began using a rubber stamp to sign," says Perdue.
Perdue, who became golf pro while working local golf courses, including 13 years at Gold Mountain, remembers the night that he left the pro shop very late and as he was walking to the parking lot saw that there was one car that was still there.
That panicked him because unless the driver had too much to drink and got a ride home with somebody else, the driver had to be still around somewhere. So Perdue called the police and they looked up the owner of the car through the license plate number and his wife reported that he had not come home yet.
So Perdue along with the police and fire department people combed through the course to see if they could find him. After some time, they found him in the woods. He had died.
Another story about Perdue has a perfect ending, for him. He was being recruited out of high school for the golf team at the University of Idaho, which he was excited about.
"The coach had me fill out a form, did a phone interview and told me he would follow up and then I never heard back from him," says Perdue.
Perdue wound up going to Central Washington and as luck would have it the Wildcats played in the Idaho College Invitation that the University of Idaho golf team hosted.
You know the rest of the story, as Paul Harvey might say, don't you?
Yes, Central won the tournament and Perdue was medalist.
"I took great personal satisfaction when the University of Idaho coach handed me the medalist trophy and I introduced myself to him," Perdue said, laughing at the memory.
There is also a basketball story involving Perdue. He was a refereed for almost 20 years with the Peninsula Basketball Officials Association and did most of the Bremerton City League games at Sheridan Park Gym.
That led to a problem. His boss – Scott Alexander at Golf Mountain Golf Complex – was a good basketball player and competed in the city league for years. So they had to come to some understanding.
"At the beginning of the basketball season, I'd told Scott that I wanted to get through an entire season without calling a technical foul, something that I could be a little quick with sometimes," Perdue recalled. "So when I ended up with Scott's game, he did everything he could to get me to call a "T" on him.
"The game got a little competitive, Scott got a little competitive, and instead of giving Scott the technical foul that he wanted (and deserved), I called a couple of really cheap fouls on him.
"It ended up not being a shining moment for either of us. We went for about two weeks without speaking to each other at the golf course. It wouldn't have been so bad if it were the middle of summer and we were busy, but his was in January.
"I think we had snow on the ground, and we'd be lucky to see 10 people all day. The entire staff was walking on egg shells around us, and it was really quiet and uncomfortable. We finally said enough was enough, talked it out and to this day we laugh like hell about it."
Be well pal.
Be careful out there.
Have a great day.
You are loved.