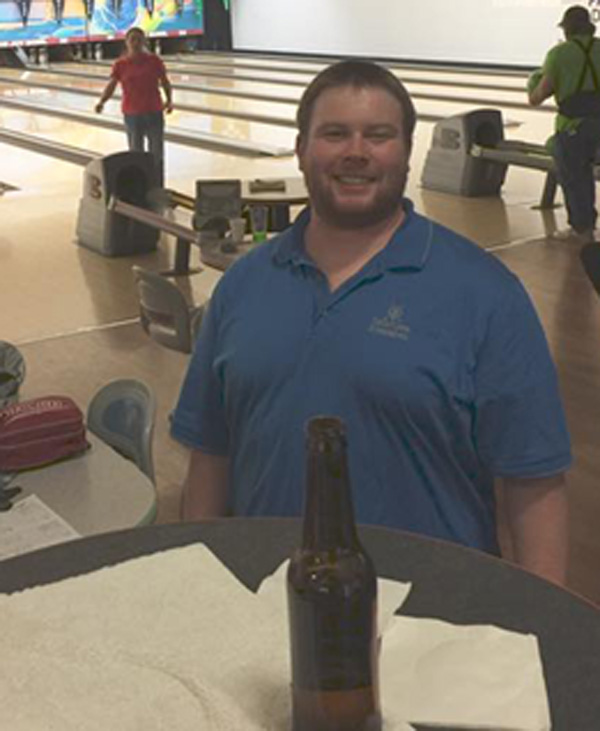 NICK BACHTELER
Nick Bachteler opened the 45th Kitsap Scratch Bowlers Organization season with his fifth victory. Bachteler won the Jeff Helmonds/Coldwell Banker Open held at All Star Lanes in Silverdale by outlasting Curtis Messer Sr. 204-195 in the TV finale.
Bachteler was the top qualifier after winning all three games in the semifinals with scores of 245, 246 and 246.  He waited for the championship match as Dane Terpone beat Tim Clemens 223-187 and then Messer Sr. got hot and knocked off Terpone 247-194 and Ben Runge 215-210 to roll into the finale against Bachteler.
In the 205-and-under Division, top qualifier Eric Pritchard won his first title by defeating Jack Cox 248-231 in the TV finale.
Before the bowling started, the KSBO gave out its annual awards from the last season. The 2016-17 All Star team consisted of Casey Jamrog, Lonnie Sharkey, Brian Irwin, Mike Hansen and Tom Jamrog.
Casey Jamrog was named the Bowler of the Year in the Open Division and Cody Moen in the 205-and-under Division.
Next up for the KSBO is the Certified Hearing Open and the Peninsula Bottling 205-and-under Division that will be held in Port Angeles at Laurel Lanes on Saturday (Oct. 7).