TERRY MOSHER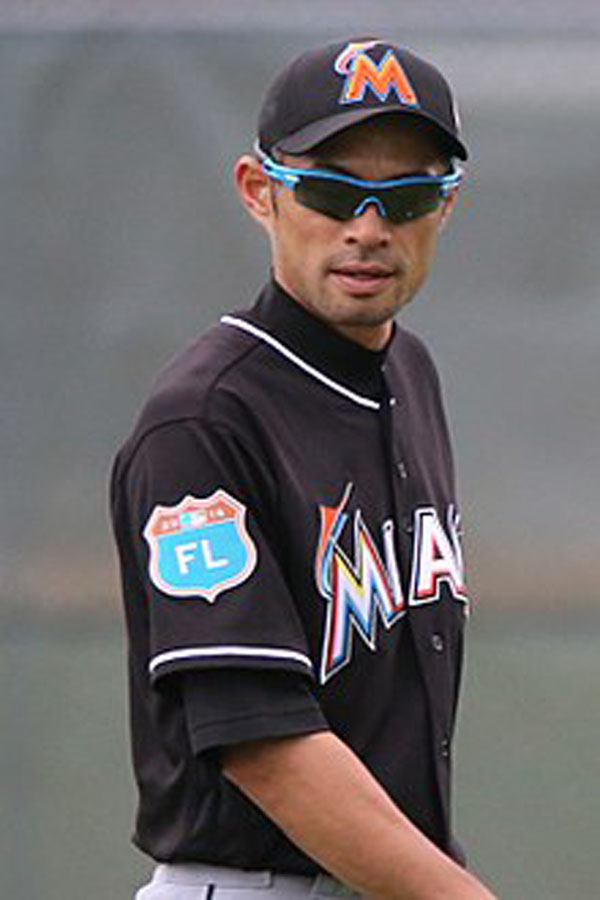 ICHIRO
The signing of Ichiro by the Seattle Mariners (once he passes a physical) is a bit perplexing. He is 44 years old and, yes, he keeps himself in great shape and is determined to play until at least 50. But do the Mariners really want a bit player – and that is what he would be – when they are trying to form a contending team, not just in the West Division of the American League, but for a World Series title?
Ichiro has not been a Hall of Fame player since 2010 when he was two years away from asking to be traded from his first-go-around with the Mariners. He batted .315 that season, the last of 10-straight seasons in which he hit over .300 and was well on his way to the Hall of Fame.
Ichiro managed to hit .322 in 67 games after being traded in July of 2012 to the New York Yankees. It's been mostly downhill since for him, including in the field.
There have been just 17 position players in the history of baseball who have played after turning 44. The last one to do it was former Mariner Omar Vizquel who was 45 in 2012 when he played for Toronto. He had been a coach with the Detroit Tigers since 2014 and was hired this season by the Tigers to be their manager at class A Winston-Salem.
Carlton Fisk was 45 when he retired as a player after the 1993 season with the Chicago White Sox and Pete Rose was the same age when he played for Cincinnati in 1986. Julio Franco was 49 after playing for the Atlanta Braves in the 2007 season and Minnie Minoso came back in 1980 and pinch-hit for the White Sox in two games against the Angels at the age of 56. But that is it for players in the modern age that played past the age of 44.
This may be a good way for the Mariners to send Ichiro into retirement (and make sure he goes into the Hall of Fame as a Mariner) because it is difficult to imagine on a club that is young and may be ready to contend that Ichiro would fit into their long-range plans.
It might have been better for the Mariners to make a run at a decent pitcher rather than pluck down money for one year of Ichiro. Pitching is the basis for success and a team can never have enough of it.
Whether Ichiro can fit in the Mariners' clubhouse is also in doubt. He was not the most appreciated man in the clubhouse the first time around. Some felt he was selfish, and not a team player, and when he was traded there was a sigh of relief that he was gone.
Maybe age has mellowed him some and he will be a mentor to his younger teammates. That could be what general manager Jerry Dipoto is hoping will happen. But Ichiro, though he can speak English, always did interviews through an interpreter and if that continues it would be difficult to imagine that would help any mentoring effort.
So we'll see.
One thought on the Seattle Seahawks. When a team in any sport goes through coaching changes and player changes, most often it takes a couple years before there is any meaningful success.
So, with an overhaul in coaching that saw eight assistants gone, six coaches hired and two others moved to other positions on staff that would portend difficulty in making a positive leap forward.
It appears that safety Earl Thomas will be re-signed, but others are likely gone, including Michael Bennett and Jimmy Graham, and there are questions still whether Kam Chancellor or Cliff Avril will play after neck injuries and whether Richard Sherman will be ready to play after injuring his Achilles, or will he be dealt?
Then, of course, there are still questions surrounding the quality of the offensive line. Maybe through the upcoming NFL draft the Seahawks will find some quality talent to upgrade the line?  Or maybe not.
Running back will need a least some depth, so that could be a problem.
So, yes, it's not hard to figure out that with the Seahawks' rebuilt coaching staff and some key players probably gone that the 2018 season will at best be a question mark and at worse a troubling one.
But spring is just around the corner so there is always hope for better things. So cross your fingers and pray.
Be well pal.
Be careful out there.
Have a great day.
You are loved.