TERRY  MOSHER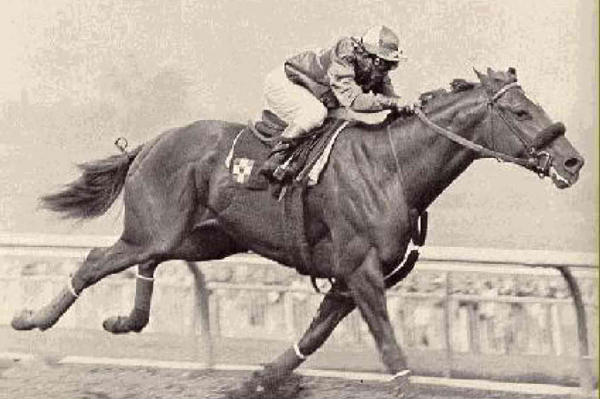 SILKY SULLIVAN
I don't get it. There seems to be a pattern to Washington Husky football and men's basketball. Start slow and finish fast. It's like that game after game after game.
Take Tuesday.
Please.
Coach Chris Petersen's Husky footballers were down 21-3 at halftime and 28-3 going into the fourth quarter of the Rose Bowl Game against Ohio State, scored three touchdowns in the last quarter and lost 28-23.
That has been all too familiar. In the first game of the football season against Auburn, the Huskies were slow out of the gate and never could overtake the Tigers, losing 21-16 after trailing 12-3 in the second quarter.
And almost every game this year, it seemed like the Huskies just could not get going until the second half. Often, you can contribute that to good coaching. Good coaches figure things out at halftime and play much better. And I know that Petersen is a good coach, so there is some of that. But it's not all of it. The Husky football team just did not respond well early for the most of the season. They were like the heart-break kids.
Washington basketball has the same thing going on. Last night, the Huskies trailed 42-34 against Cal State Fullerton, dropped 13 points behind and then rallied to win 84-76.
Against Western Kentucky, the Huskies trailed at halftime 36-27 and won 73-55, they trailed San Diego by one at halftime and won 66-63, were behind Texas A&M by five at half and won 71-57 and were down by three to Sacramento State at halftime and won 57-41.
The Husky football and basketball teams remind me of Silky Sullivan, the 1950s famous race horse who became famous for being last by a long way in races and then suddenly turning it on and either winning or making it close.
I stole this from Wikipedia: "Silky Sullivan was sent to Three Rings Ranch in Beaumont, California to be conditioned for the yearling sales. Jack Lynaugh, in charge of the younger horses, called him "John L." after John L. Sullivan. Lynaugh said that Silky "…was all the personality he had, more than any horse I've ever handled, and I've handled thousands since starting in this business in 1932. I've always been crazy about him. When the other yearlings were let out of the paddock, Silky would wait until they were half way across the 28-acre pasture, then take out after them. He always wound up on top, just like his races."
Silky Sullivan's first race was a 5 furlong dash for maidens at Hollywood Park Racetrack on May 17, 1957. Trainer Reggie Cornell said, "He came out of the gate in a trance and a truss and I said here's one for the glue factory. Then all of a sudden, it was like he was stung by a bee. Until he made that big move, I thought I'd be looking for a job."
His jockey, George Taniguchi, said, "He broke with the field and then it was as if he was sucked back, and I thought oh, my God, what's he doing? He was immediately 10 or 20 lengths behind the other horses. I let him go like that until the three-eighths pole and finally gave him a tap on the shoulder, and then he changed gears. I never thought we'd catch up, we were so far back, but I never rode anything like that before. We were flying."
In his debut, Silky Sullivan was 8th in a field of 12 and about 8 lengths back when he came on to win by a nose.
On December 7, 1957, he won the one-mile (1.6 km) $25,000 Golden Gate Futurity after making up 27 lengths. His jockey, Hall of Famer Manuel Ycaza, said later, "When I asked him to run, he answered and ran like a machine, like a rocket. You felt there was something special because nobody had seen anything like that. It takes a helluva lot of running when you're 20 lengths behind. You have to be greased lightning."
Silky Sullivan began his three-year-old season in a mile race on January 30, 1958. In that race, two horses had been dueling for the lead: Circle Lea, ridden by Ray York, and The Shoe (by Khaled), ridden by Willie Shoemaker. When the tote board flashed a photo finish, York was sure he'd nosed out Shoemaker. "I beat you this time, Willie," said York. "Yeah," agreed Shoemaker, "but you didn't beat that sucker on the outside."
Silky Sullivan had beaten them both by a neck. Later, he came from 32 lengths behind to lose by a neck to Old Pueblo in the $67,360 California Breeders' Champion Stakes.
Eddie Arcaro (who rode Old Pueblo) said, "He's just a running fool. He runs that last eighth in 10 seconds flat—or less. You feel like you're standing still. Sometimes when he comes up alongside, you are."
In Silky Sullivan's next start, on February 25, 1958, he came from 41 lengths behind to win a 6​1⁄2-furlong allowance race by a half-length."
I am not going to start calling Washington football and basketball teams "Silky Sullivan", but something needs to give with them, especially the basketball team now that football is done until next fall.
What I can't figure out is how the Huskies can lose to Gonzaga, which was ranked No. 1 in the country at the time, by two points on a last-second shot and almost get beat by mid-majors that are playing at Washington not expecting to win but for the money.
As I have said before, the Husky basketball team can't shoot, can't rebound and doesn't have an effective inside game. They have a great player in Matisse Thybulle, a 6-5 senior who, like his teammates, can't shoot it, but is the best defensive player I have seen in years. It's amazing how good he is at reacting to get steals and blocks. Now, if he could shoot he'd be ranked among the nation's best. As it is, I'm pretty confident he will get drafted into the NBA.
The Huskies have another player who will wind up in the NBA – 6-4 sophomore Jaylen Nowell. He has a good 10-15 foot shot and if he expands it out to the three-point line will be a great pickup by an NBA team. He's averaging a team-high 16.8 points.
I also like 6-6 sophomore Nahziah Carter, who is getting better and better. He can shoot it, rebound it and can handle it. He just needs more experience. Right now, he's averaging nearly eight points coming off the bench.
The good thing about the "Silky Sullivan" Husky basketball team is that they are playing in a so-so Pac-12 Conference where there really is not a great team. Arizona State is the closest, and the Sun Devils showed they are not really great-great by losing recently to Princeton.
Okay, that is about it for today. If you are expecting me to say something about the Seahawks and their Saturday NFL wild-card playoff game at Dallas, well think again.
Oh, I might as well weight in. The Seahawks defeated the Cowboys 24-13 back on September 23 at home. The Cowboys, though, are different now. They have won seven of their last nine with sensational wide receiver Amari Cooper in the lineup. The Cowboys acquired Cooper seven games into the season.
I like the Cowboys to knock off the Seahawks. It should be a close game, and I could very well be wrong. But the Seahawks seem to play to their competition and that is probably going to be the case in this game.
I'll go 28-17 Cowboys.
That's it for today.  I wish you a very good New Year.
Be well pal.
Be careful out there.
Have a great day.
You are loved.