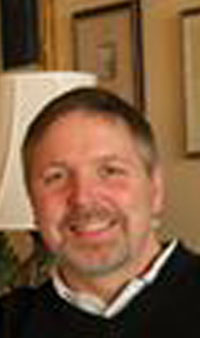 JOE PERDUE
By Joe Perdue
PGA Professional / Owner
Hidden Meadows Golf Course
After watching Bryson DeChambeau and Justin Thomas ace the 16th hole during last week's Masters, it reminded me of my first-ever hole-in-one. While I didn't have quite the gallery those two had, I did have a gallery. And they didn't appreciate my shot quite as much as I did.
My dad had dropped me off at Village Greens Golf Course in Port Orchard fairly early that morning back in 1972. The plan was for me to spend the day playing golf, hitting range balls and then playing some more golf. Include lunch, soda and some snacks, that was my definition of a perfect day when I was 12-years-old. Heck, that's my definition of a perfect day now, and I'm 59!
I don't remember a lot of the details from that day except that the ground was dewy, my feet were soaking wet and I was behind a foursome of old guys that wouldn't let me play through. I waited and waited and waited on every single hole.  There were even a couple of times that they were still on the tee when I caught up to them, and they STILL wouldn't let me play through. And there was nobody on the course ahead of them.
On the 12th hole I'd finally had enough. At the time that was the short, downhill par 3 behind the maintenance building, about 120 yards long. The last 10-15 yards before the green there's quite a dip in the fairway.
The four fellows in front of me were on the green. They had finished the hole, put the flag back in the cup, and were standing in a circle around the flag talking, oblivious (or maybe not so oblivious) that I was standing on the tee waiting to hit.
I was well-versed in golf etiquette. Between my dad and my grandfather, they made it very clear to me at a very young age that how you conduct yourself on the golf course is more important than anything else. There was a time on the 5th hole at Kitsap Golf & Country Club when I was 10-years-old that I hit a bad shot, said a word that snapped my dad's head around, and we were done for the day after only five holes. So for me to hit into a group in front of me was not in my nature.
That changed on this morning. I wound up and gave it everything I had with my nine-iron. It landed on the down slope in front of the green, rolled between the legs of one of the guys that had his back to me, and went in the hole. I'd made a hole-in-one!
The four fellows that were talking on the green simultaneously looked in the hole, then all slowly turned their heads and stared at me. I was standing back on the tee with my mouth wide open, not knowing whether to celebrate or go hide behind a tree. I was so excited that I could barely contain myself, while at the same time knowing that I had done something I knew I should never have done.
Those guys never said one word to me. No "nice shot," no "hey, don't hit into us," no nothing. They all shuffled off the green and headed to the next tee.
For the rest of the round I hung back, not wanting to come anywhere near those guys with another shot. The last couple of holes doubled back and they had to walk past me. I went to the other side of the fairway I was on and wouldn't even look their way.
When I finished my round and headed off of the 18th green, those guys were in the clubhouse having a sandwich. I hung out on the putting green, just praying they weren't going to say something to the pro and have me kicked off of the course. When they came out of the clubhouse and headed to the parking lot, all four of them looked at me with a hint of an evil grin on their faces. I just knew I was going to be in trouble.
Once they were gone I headed inside, not knowing whether or not I was going to be kicked off the golf course. I certainly couldn't tell anyone about my hole-in-one for fear I would get into hot water if they learned of all the details. I got a sandwich and a bucket of balls, and headed to the driving range. Eventually I headed back onto the course for another 18-holes, but I spent the rest of the day keeping a very low profile.
On the drive home from the course I told my dad that I'd made a hole-in-one. He commented it was too bad I was playing by myself and there were no witnesses. It wasn't until years later, while eating lunch after a round of golf at Gold Mountain, did I tell him the whole story.
The game of golf can give you a clear sense of what's right and what's wrong, especially the way it was taught to me. Do something on the course that you know is wrong, the game seems to have this way of making you pay for it, one way or another. Every so often I'll come across that old Ram 3-D golf ball I was using that day, and I look down at my feet and just shake my head. Golf certainly taught me a big lesson that day.