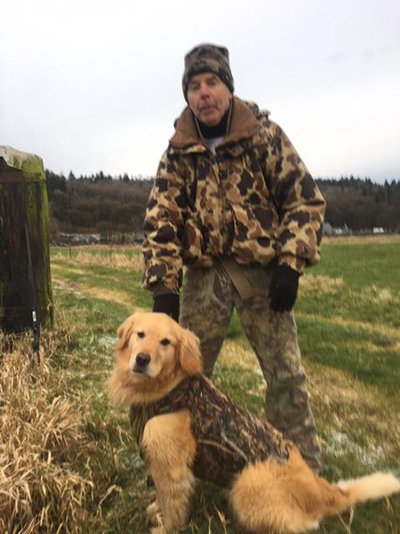 DAVE RYLES AND MOLLY
By Patti Ryles
I'm very sorry that it has been so long since I sent a journal update. I actually typed two different ones in the last two weeks but was so tired when I typed them that I dozed off and deleted both of them. So I'm trying again.
The good news is that Dave's eating program is going very well. He's eating three meals a day still in the progressive group but most of the food is just cooked very soft so it's not pureed anymore. He is able to walk up to 200 feet with a walker and maximum support from his therapist. He's having some weakness in his ankles so they are ordering ankle braces for him.
Unfortunately his mental condition I feel is getting worse. We used to be able to have a couple of real conversations when I visited, but now his thoughts are just way out there and he insists that he's working at the school every day and the Phillies rehired him, etc. Nothing makes any sense and unfortunately it will only get worse not better.
Dave is moving to a private adult care home around January 6. It's in Redmond, which cuts my driving time in half.  I hope he'll be happier there, but we'll just have to wait and see. As soon as I know the date he's moving, I will send another journal entry with the address, visitation hours and phone number.
Thanks again to all who keep visiting. Dave really looks forward to visitors. And again, a very special thank you to Julie Townsend for walking Molly whenever she can. I would like to foster out Molly for a while. She just isn't getting the exercise she's use too and is getting pretty wild. If you know of anyone who could help out please call me at 206-953-2376.
Thank you.