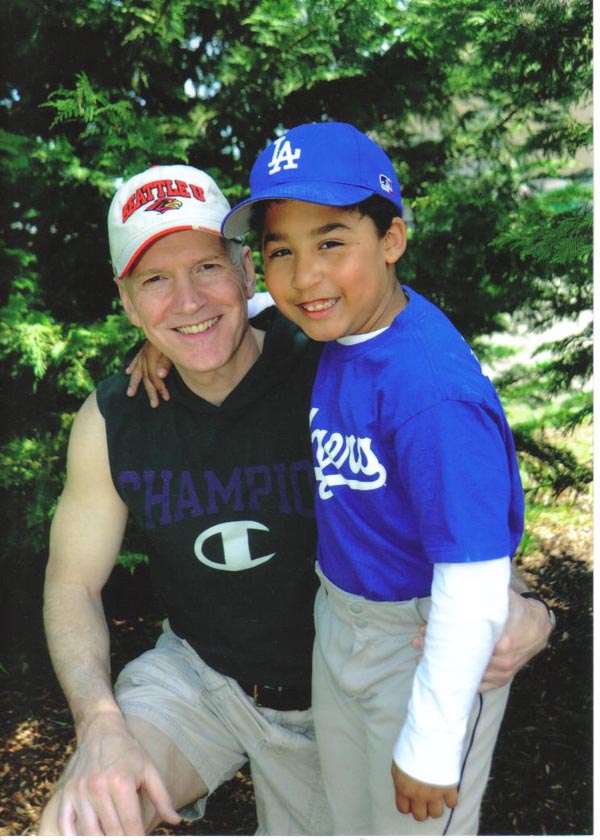 CLAY MOYLE AND SON CALEB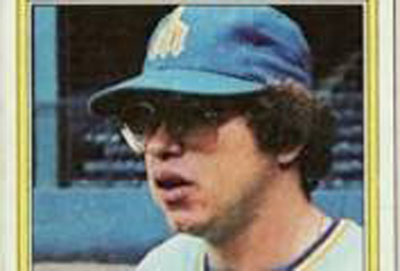 MARIO MENDOZA
It has occurred to me for many weeks now that whenever I glance at the Seattle Mariners box score their lineup often includes as many as three starters who are batting below .200. Years ago, there was a weak hitting Mariner's shortstop by the name of Mario Mendoza who achieved a measure of notoriety for his futility at the plate. That futility became known as "hitting below the Mendoza Line."
Well, Mario a .215 lifetime hitter would fit in well with this current bunch and might be called upon to pinch hit for a few of them on occasion.
Mendoza, a good fielding shortstop, lasted a total of nine years in the majors. Over that period of time, he played for the Pittsburgh Pirates, Seattle Mariners, and finally the Texas Rangers. He hit below .200 in five of the nine seasons he played, including .198 with the 1979 Mariners. But, he also enjoyed his best hitting season ever with Seattle when he hit .245 the following year.
Mendoza wasn't the worst hitter in major league history. There are plenty of others who own a lifetime batting average worse than .215. Well-known sportscaster Bob Uecker (.200) is one of those.
But, early one year, when future hall of famer George Brett was struggling at the plate, a couple of Mendoza's teammates were teasing Brett and told him he was going to fall below the "Mendoza line" if he wasn't careful.
Not long afterward, Brett mentioned the Mendoza Line during an interview with ESPN's Chris Berman and it spread like wildfire, ultimately becoming a part of baseball culture.
The anemic Mariner's offense presently includes numerous ballplayers "hitting below the Mendoza Line" including all of the following: Justin Ruggiano .190, Mike Zunino .188, Dustin Ackley .188, Rickie Weeks .183, Willie Bloomquist .182 and Chris Taylor .159.
The Mariners' current team batting average of .236 matches that of the 2010 M's, considered the worst offensive team in franchise history.
If you took away the outstanding numbers of Nelson Cruz, the only player on the team presently hitting above .272 with an average of .335 to go along with his 18 home runs, the team batting average would be a woeful .223.
Their plate production, or lack thereof, obviously doesn't bode well for living up to the lofty preseason expectations for the team. I looked it up online and discovered that the lowest team batting average for any pennant winning team in major league history belonged to the 1969 miracle Mets. The Mets hit only.242 as a team that year, but featured some outstanding defensive players and a pitching staff that included Tom Seaver, Jerry Koosman and a young flamethrower by the name of Nolan Ryan.
The baseball season isn't quite a third over yet and the hope is that at least one or two of those fellows presently hitting below the Mendoza Line will turn it around, but if this keeps up many of us will be longing for the days when Mario Mendoza's futility at the plate was the Mariners biggest offensive problem.