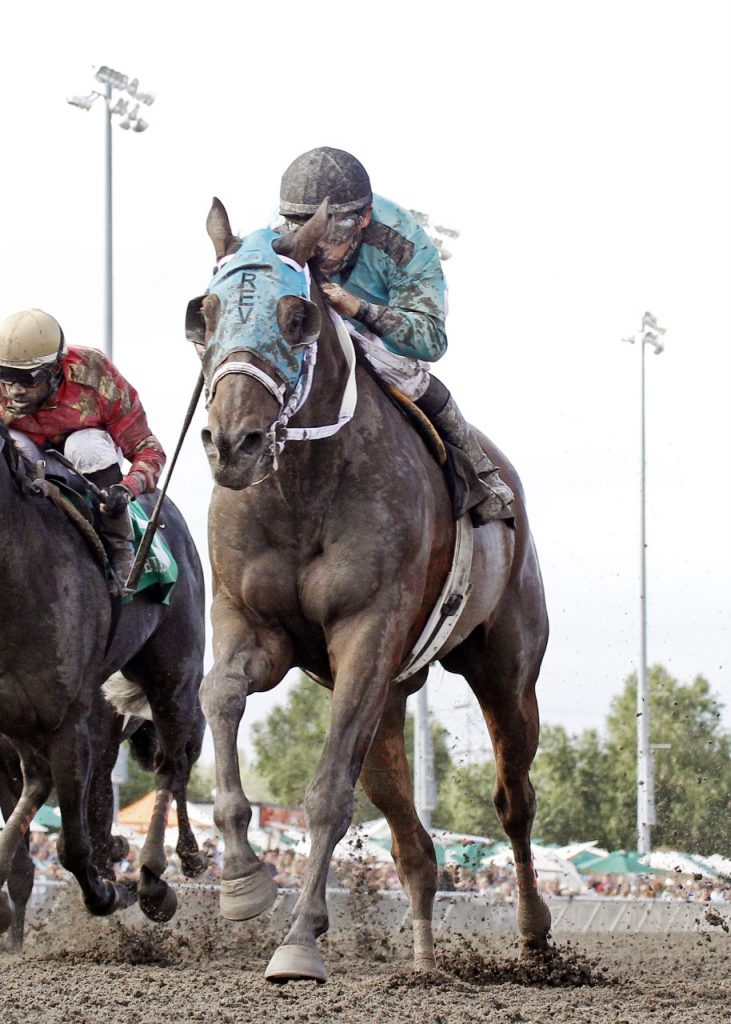 MACH ONE RULES
Roy Schaefer, who lives in Port Orchard, got another victory out of his 4-year-old gelding, Mach One Rule, on Sunday (Aug. 27) when it won the $50,000 Muckleshoot Tribal Classic at Emerald Downs in Auburn.
Mach One Rules, which was the betting favorite and is trained by Frank Lucarelli won the 1 1/16 stakes race by 1 ¼ lengths head of Dedicated to You. Ridden by jockey Isaias Enriquez, Mach One Rules ran the race in 1:42.21 to take home the $27,025 first place money.
It wasn't an easy victory. Mach One Rules had to overcome front-running Dedicated to You near the finish in a hard-charging come-from-behind rally. The victory pushed Mach One Rules career record to seven wins, seven seconds and two thirds in 17 career starts. Six of those wins have been stakes at Emerald Downs. And he has earned $276,381 in his career.
"He's had a great year," said Lucarelli. "I couldn't be happier with Mach One Rules."