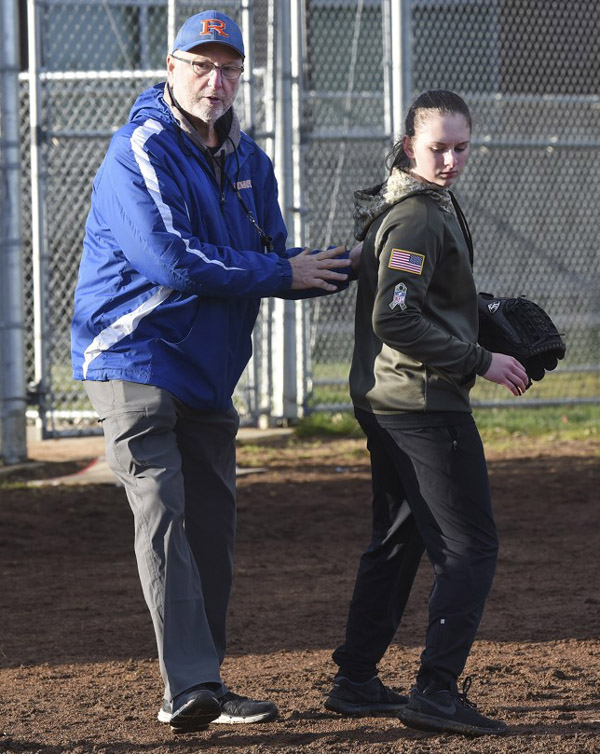 DUSTY ANCHORS
A fitting tag line for the column on Dusty Anchors, the former West Sound Voice of local high school sports, that was just published in the Kitsap Sun comes from his former broadcaster partner, Lane Dowell.
Dowell, who with wife Deanna started the Semancik Foundation that has been a huge success in fueling scholarships for Bremerton student athletes, is a longtime former coach and teacher and has been instrumental in getting officials in track and field get paid like they do in other sports and is very loyal to local athletics.
He says in an email, "King of ironic like most sportscasters Dusty had a sign off phrase he always used to wrap up a airing: 'and remember sports fans that it is the heart that puts the beat into everything you go.'"
The column revealed that Anchors, now the fastpitch softball coach at Ridgefield in southeast Washington, has terminal heart disease.  He has been given the go-ahead by the Ridgefield School District to coach this season and is hopeful to live long enough to see his daughter Kelsey married in July.
Anchors has a Facebook page if you want to wish him well.