TERRY MOSHER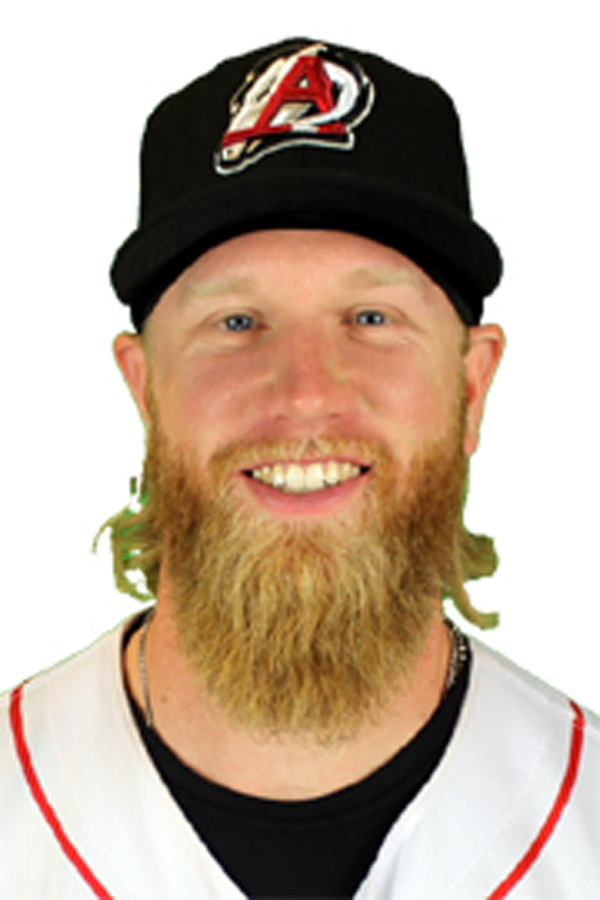 JAKE FRALEY
The sports shock jocks on KIRO-710 Radio were discussing how to improve  the struggling Seattle Mariners and one thought was to move leftfielder Domingo Santana to right field because his history shows he's better there.
I thought that was grasping at straws. Santana committed eight years in three years in right field for Milwaukee and has nine so far this year for the Mariners while playing leftfield.
So you slide Santana to right field, what small difference will that make in what is more than a "step back" season for the Mariners. This is more of a rip up and destroy season while a smattering of solid prospects toil in the Minors to, hopefully, be ready to play in Seattle in 2001.
I have a better solution to the current big-league problem Trade rosters with the Arkansas Travelers of the double-A Texas League. As of this date (June 1), the Travelers lead the North Division of the Texas League with a 34-18 record and have a 6.5 lead over second place Tulsa Drillers.
Would it matter if the Travelers, the Mariners best team in their minor league system, were playing in the Pink Palace, the T-Mobile Park in Seattle? I doubt it.  But it wouldn't hurt either. And we would have some new faces to watch, including probably the best one, Jake Fraley, a left-handed hitting outfielder acquired from Tampa Bay back in November along with Mallex Smith for Mike Zunino, Fraley a second-round draft selection by Tampa Bay in 2016 is hitting the bejesus out of the ball for the Travelers.
Fraley is batting .333 with nine home runs, two triples and 13 doubles and has driven in 38 runs. All but the triples are season highs for the Travelers. Fraley, a 6-foot, 195-pounder, also leads the team in stolen bases with 13 in 17 attempts.
You could also see Kyle Lewis, the prized No. 1 pick from the 2016 draft (11th overall). The six-foot-four, 210-pound Lewis, also an outfielder, is struggling with the Travelers (.226 batting average), but is behind others from his draft class because of injury, so you got to give him a little break. He was the 11th pick in the 2016 draft for a reason.
A third Travelers' outfielder, Dom Thompson-Williams has seven home runs and 10 stolen bases. Thompson-Williams was the third prospect acquired from the New York Yankees in the deal that sent James Paxton to the Big Apple. He was the least known of the three (Justus Sheffield and Erik Swanson, both pitchers, were the others), but has speed and is just now beginning to show power that he lacked after being drafted by the Yankees in the 5th round in 2016 out of the University of South Carolina.
Right-handed pitchers Justin Dunn and Darren McCaughan and left-hander Ricardo Sanchez are with the Travelers. Dunn (4-2, 3.53 ERA).  Dunn was acquired from the New York Mets in December in a deal that sent Robinson Cano and Edwin Diaz to the Mets and in return the Mariners got Dunn and Jarred Kelenic, along with Jay Bruce, Anthony Swarzak and Gerson Bautista.
Dunn was a first-round pick in 2016 by the Mets out of Boston College (19th overall pick) and McCaughan was a  19th round selection by the Mariners in 2017 out of Cal State Long Beach.
Sanchez, who was signed as a 16-year-old free agent when Mariners' general manager Jerry Dipoto was with the Angels, was picked up for cash considerations last November when Atlanta, whom Dipoto had traded Sanchez to, designated him for assignment. He has had pitching control problems (he leads Travelers' pitchers with 13 walks in 55.1 innings), but seems to be better so far this season. McCaughan, on the other hand, has just four walks and 49 strikeouts in 58.2 innings.
I used to be of the opinion you didn't rush young kids to the Major Leagues. Generally, the players in the low minors are still teenagers and to bring them up and pair them as teammates that may be in the last 20s o 30s, just is too much of a mental and emotional disparity.  However, many of the players with the Travelers are in their early 20s to late 20s (the youngest is 21 and the oldest is 28 with most in the 24-25 range), so there is not that much disparity and, although I'm joking here, let's swap rosters. What do the Mariners have to lose?
Okay, I'm not joking that some of these guys with the Travelers should be playing in Seattle. Fraley and Dunn, for sure. I'd love to see Fraley at the Pink Palace. He could replace Santana.
Don't kid yourself, however, teams don't like to rush young kids to the big show for more reasons than just maturity. Once you bring a young kid up, his service time begins to kick in and in three years they are eligible for arbitration and six years for free agency and that means big money. So unless a kid like Ken Griffey Jr. comes along, or a talent like Mike Trout – and the Griffeys and Trouts don't come along very often ‑ then you keep the youngsters down on the farm as long as possible.
First to third-year players make the minimum salary, which is just above $500,000. Teams, of course, can pay them more, but it is at the option of the team, which has player salary control until arbitration kicks in after three years of service.
The reality of baseball is that the veterans make much more than players with less than three years of service. But what we are seeing in the last few years is teams playing younger players and passing on signing free agent veterans that are in their 30s, although there are exceptions for the really good ones.
And, really, in my opinion, baseball is baseball and the difference between players is not that much except for the Trouts of the baseball world.
So bring on the Travelers.
Hey, we are headed toward summer in three weeks, so go and enjoy the sun and the water in the great Pacific Northwest.
Be well pal.
Be careful out there.
Have a great day.
You are loved.