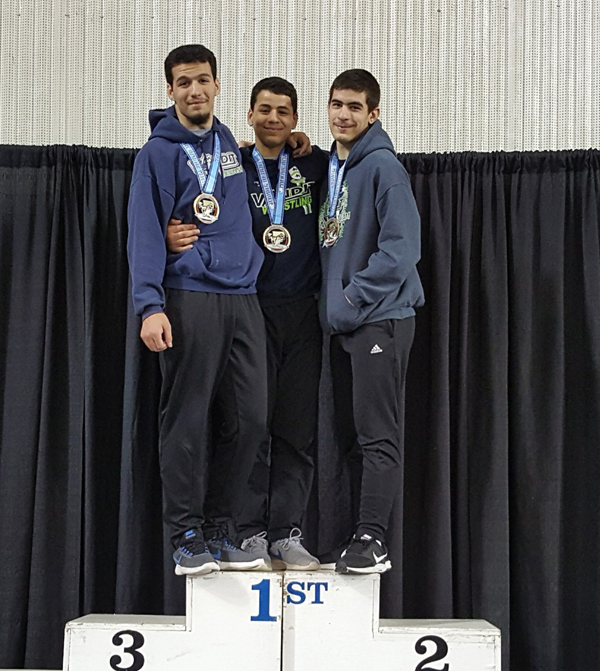 ADAM HAMMOU, SOFIAN HAMMOU, NOUH HAMMOU
The Hammou boys are still competing and winning. That became clear in February when three of the five boys of parents Ahmed Hammou and Thuraia Awni won titles at the prestigious Chuck Bullard State Tournament.
Adam Hammou won the Open Senior, Nouh Hammou was first in 182-pound Cadet and Sofian took the title in the 165-pound Schoolboy division.
Nouh, a sophomore at North Kitsap (all the Hammou boys are homeschooled), is ranked fifth at 182 pounds by Washington Wrestling Report.
"He also received an award for being nominated for the all-league team, says his mother, Awni. "He took first at regionals and qualified to go to Fargo this year."
Sofian, who went undefeated for Poulsbo Middle School this season, won at the Oregon Classic and won at 161 pounds at the 12-and-under division at the Reno Worlds.
Zakaria Hammou, a fifth-grader, placed third at Chuck Bullard State Tournament and took fifth in Reno at 100 pounds in the 10 and under division.
"We are still wrestling at Vandit with (Bobby) Reece as our coach," says Awni. "Nouh is also wrestling at the high school at North Kitsap. Sofian just started track and field at Poulsbo Middle School."