TERRY MOSHER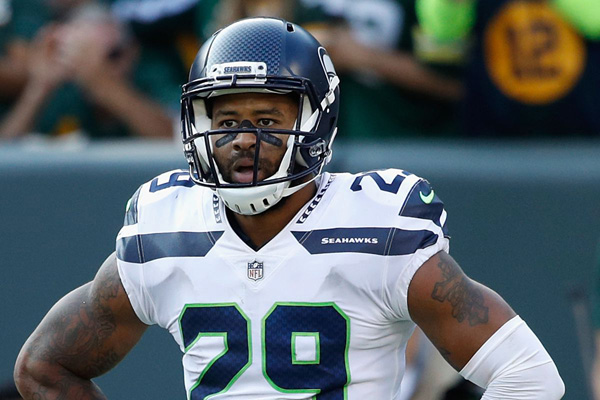 EARL THOMAS
It has occurred to me now for some time that the two biggest sports stars in Seattle aren't really needed anymore. That point can be argued, I'm sure, but the Seattle Mariners are doing quite well without their 24-million dollar man, Robinson Cano, and the Seattle Seahawks don't really need Earl Thomas as their last point of the defense at free safety to remain competitive.
There is an emotional attachment to Thomas because, well, because he is such a dogged attacker from his safety position. Man, he's quick and fast and is fearless in his approach to the game. And for somebody who is just five-foot, 10 inches tall and about 200 pounds and playing against giants, you have to applaud him for his aggressiveness and his willingness to put his body on the line on almost every play.
He is probably headed to the Hall of Fame in Canton someday (although safeties seem to have a hard time getting in) because he's that good, arguably the best in the NFL.
But … you take him out of a Seahawks' uniform and put somebody else back there, most likely Bradley McDougald, the difference in quality will be noticeable, but it shouldn't make that much overall difference in results.
So Thomas, who is holding out until he gets what he thinks he deserves in a contract extension (probably at least $13 million a year; he's making a base salary of $8.5 million this year), is walking a dangerous line here. The Seahawks are famous for not caving in when players hold out for more money and if they hold firm with Thomas the only answer that makes sense is to trade him. They would have many suitors.
Thomas is 29 and players begin to break down as they reach into their 30s. The reckless way Thomas plays the game almost guarantees he will get injured again sometime in the near future, so why would a team take the risk of giving him a three or four-year extension at a larger salary?  The Seahawks would not be smart to do so.
So trade him, already, and move on from him as they have with Richard Sherman and Michael Bennett.
As for Cano, he would be difficult to trade because of his salary ‑ $24 million a year for the next five years. And Cano will be 36 in October, which means he should be on the decline in ability, which is probably the reason he allegedly was taking PEDs (he was suspended for 80 games in mid-May by Major League Baseball for testing positive for furosemide, a diuretic that is sometimes used to mask the presence of other banned substances). Cano will be eligible to return Aug. 14, but cannot play in the post-season.
The Mariners have gone 21-7 since Cano was suspended (he also was on the DL with a broken bone in his hand after getting hit with a pitch) and going into Thursday's June 14 game against Boston the Mariners had a 44-24 record, good for first place in the American League West.
General manager Jerry Dipoto has said that when Cano comes back he will not be the regular second baseman. He will split time with Dee Gordon, who had moved to centerfield when Cano was playing, but is a natural second baseman.
It appears that the Mariners really don't have a spot for Cano, but because he has that big contract they are being forced to take him back and use him. There has been talk of Cano playing some first base, but that would take away from Ryon Healy, who is having a good year and has 13 home runs.
Gordon has been a good fit for the Mariners. He not only brings speed – an American League leading 19 stolen bases – but good hitting (.284) and most importantly brings positive vibe and energy to the team, and is every bit as good, maybe even better, than Cano at second base.
It's also very possible that Cano will not be the same player he was before the suspension. You take PEDs to improve performance and if he now is not taking them shouldn't you expect him to tail off in performance?
I remember Barry Bonds playing in the Kingdome in 1999 when there was a league-wide debate who was the best player in baseball, Bonds or Ken Griffey Jr?  After watching Bonds during a series with the Giants in the Kingdome, my answer was an empathic Griffey.
Bonds hit 34 home runs in 1999 when he was 35, usually two or three years past the peak performance for a baseball player. But then Bonds suddenly got better. He hit 49 homers and drove in 106 runs the next season and then really exploded in 2001 with a record 73 dingers and 137 RBI while batting .328. He continued to defy normal standards for the next three seasons until finally he ran out of PEDs, or father time at 40 finally caught him.
That's a long way to say what kind of player will we see when Cano comes back? I'm betting he will be a shell of his former self, and if that is the case it will be bad for the Mariners because they are going to be stuck with a $24-dollar man that may not be worth anywhere near that much, and then what will they do with him?
Cano may be welcomed back in the clubhouse, but where will he fit in on a team that has defied pre-season experts and at this writing is 20 games over .500?
As it stands right now, Cano is not needed.
Okay, enough for today. I'm going back to write my life story. Not for publication, but so my family will have something to look at, if they want. Take care.
Be well pal.
Be careful out there.
Have a good day.
You are loved.