TERRY MOSHER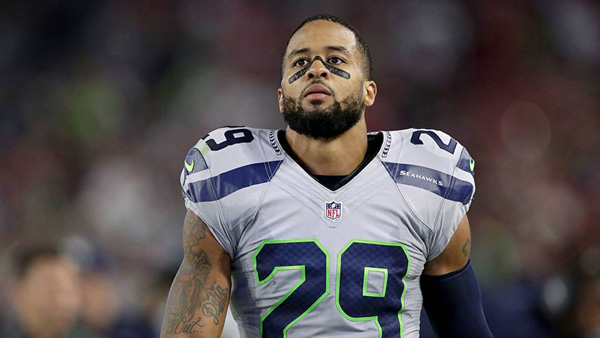 EARL THOMAS
I'm in the  car a lot, which is the only time I hear the sports shock jocks talk on radio. Man, today I turned them both off (KJR and KIRO) because they were beating the Earl Thomas story to death. And it just wasn't today (July 20), it has been going on for at least a week.
Over and over again I would hear shock jock hosts ask another so-called expert what they expected in the Thomas drama. Will they trade him? To whom? What do you think they will get for him? A first-round draft pick, a second? Do you think he will report to camp? If not, when?
Then there was the "I hear he's working out in Dallas with the Griffins. What is that all about?'
And this same talk has been repeated over and over again – on the same day by different hosts on the same station. I like to say informed, but this was way over the line. There must be a market out there for this talk or they wouldn't do it. But, man, it gets tiring. Today I turned them off to listen to Jazz.
Okay, beat me over the head because I'm going to repeat what I said a couple months ago and say trade him. It's clearly obvious Thomas doesn't want to play in Seattle. And an unhappy player can make things miserable for those around him. And while one player in pro football isn't going to make that much difference as long as we are not  talking a first-rate quarterback, if Thomas is unhappy so will be others.
I really don't think he will play for Seattle this season. Whether he sits out the season or gets traded, he is gone. And that is fine with me. Now let's listen to jazz.
The rich got richer in the Major Leagues. Los Angeles got one of baseball's better players in Manny Machado from Baltimore and Cleveland plucked left-handed Brad Hand and right-hander Adam Climber from San Diego. The Indians' bullpen is now loaded for the post-season.
Machado, 26, was batting .315 with 24 home runs and 65 RBI when the Dodgers got him to play third base. Considering Machado was playing for the woeful Orioles and did that well for them speaks volumes how well he should do for the Dodgers.
Meanwhile, the Mariners could sure use help. They sagged just before the All-Star break and now are only three games in front of the surging Athletics for the second Wild Card in the American League as the second half of the season begins today.
It's becoming obvious that they could use the left-handed bat of Robinson Cano, who will come off his 80-game suspension on Aug. 14. But what is most distressing is starting pitching. James Paxton is No. 1, but has been inconsistent. He's good for a couple starts and then becomes Paul Mirabella (look him up). Their best pitcher in the last month as been Marco Gonzales, but he has not pitched much over 100 innings in a season since becoming a pro and had Tommy John surgery in 2016, so the Mariners are expected to slow him down or shut him down at some point. He's already up to 113.1 innings pitched, which is close to the most he's done in a season (122 in the minors in 2014).
Felix Hernandez, who still has the nickname King, is not a king any longer. He has used up his arm in a 14-year career that has produced 2607.2 innings. That is a lot of pitches and at 32 has gone from being the ace of the staff to maybe  a No. 3 starter, and that is being  charitable. He's probably more like a No. 4 guy now. is ERFA this
His ERA is 5.13, the worse in his history. His WHIP is 1.367, which hasn't been that bad since his 1.377 in 2007.
But starting pitchers don't grow on trees. Everybody in post-season contention is looking for them and the real good ones don't come cheap. So the Mariners are probably stuck with that they got, although general manager Jerry Dipoto is always looking and dealing, so we'll see as the trading deadline of July 31 sneaks up on us.
I think the Mariners can hang on and make the post-season, which would be a first since 2001. But they still have some tough opponents left. The American League is divided into the super teams – Boston, New York and Houston, and maybe Cleveland – and then there are the rest.
And they still have 13 games left with Houston and 10 with the Athletics  and then they also have to play theYankees three at home, three with the incredible Dodgers at home and three tough ones at Arizona. Thankfully they are done with Boston and Cleveland.
So it's not going to be easy to make the postseason. But I remember 1995 when the Mariners were 13.5 games behind in mid-August and after a fierily speech in the clubhouse by outfielder Jay Buhner, the Mariners went on a tear and won a one-game playoff with the Angels to make the playoffs for the first time.
The motto that year for the Mariners was "Refuse to Lose." Maybe it's about time to bring it out of the closet and make another incredible run.
Hey, it's going to be real hot for the next week or so, so stock up on your favorite beverage and plenty of ice and sit back and see if the Mariners can make the postseason and see if Thomas will still be around when the NFL season opens.
Be well pal.
Be careful out there.
Have a great day.
You are loved.