TERRY MOSHER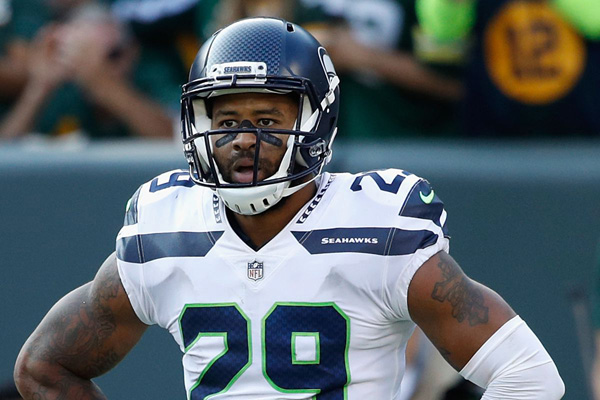 EARL THOMAS
I find it kind of amusing that we aren't talking much at all now about Earl Thomas. Well, maybe amusing isn't the right word. Maybe I should say that it's different how human nature goes. It doesn't take long, as former Seattle Mariner slugger Gorman Thomas once said, to go from the castle to the outhouse.
Earl Thomas, in my view, has gone from the castle to the outhouse. And that is not really amusing. But it is evidence of human nature being, well, human nature. One minute you are on top and everybody loves you and the next moment you are not worth a mention.
Life is full of curves, ups and downs, and no matter how hard you try you can go, as Gorman Thomas suggested, from the castle to the outhouse in the blink of an eye. So the answer is to strive to keep things level, keep your head on straight and you feet well grounded, and hope for the best knowing that one slip and you can slide in an instant down the slope to the outhouse.
I don't know Earl Thomas. But what I gather is he is full of emotion and sometimes his emotions play him rather than him playing with emotion. His ability to play with passion and emotion, along with his fearlessness, his quickness and speed and his natural instinct for the game of football, made him arguably the best safety in the NFL.
Off the field, though, his emotions grabbed him like a rag doll and made him do and say things that got him in trouble as much as a blown coverage on a long pass for a score. The big-size ego that helped him play better than anybody in the game was his downfall once he came off the field. He just couldn't help himself. He had to express his inner thoughts publicly. He felt disrespected and demanded to be paid more than the $8.5 million he is being paid in the final year of a four-year $40 million contract he signed in 2014.
It's difficult to relate to Thomas' demands. A player has the right to feel he needs to be paid more. There is a line, though, that once it's crossed the public gets turned off and the player loses respect.
Thomas should have just shut up, played out his contract and waited for the offers to come flooding in. But he just couldn't do it. He had to speak his mind, which is admirably, but not well thought out.
So now he's injured (Sept. 30 against Arizona), costing him not just the rest of the season but his place with the public. He went, as Gorman Thomas said, from the castle to the outhouse.
Thomas will never play for the Seattle Seahawks again. He may never be the same Earl Thomas again on the football field. His leg injury, the second he has suffered, may not only deter other teams from paying him what he demands, but he might have to take a serious discount to get back on the field.
That is not amusing. I would wish the best for him, but his mouth has soured me on him and should be a lesson for all that follow: just play the game, collect your millions and shut up.
Be well pal.
Be careful out there.
Have a great day.
You are loved.