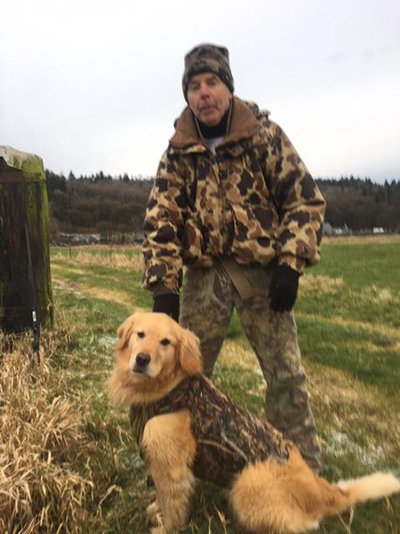 DAVE RYLES AND MOLLY
The memorial service for Dave Ryles will be held February 24th at 2 p.m. at Cedarcrest High School in Duvall in the gymnasium.  Refreshments will be served afterwards in the commons area.  The service is open to anyone who wishes to attend.
In lieu of flowers, the family asks donations be made to the scholarship fund that we are setting up through Cedarcrest in Ryles' memory.
Ryles, a three-sport star at East Bremerton High School that played one year of basketball and baseball at Olympic College and  then three years of baseball on scholarship at Washington State, then taught and coached at Cedarcrest while also scouting for the Philadelphia Phillies, died Feb. 8 from complications of a stroke he first had in July of 2017.