TERRY MOSHER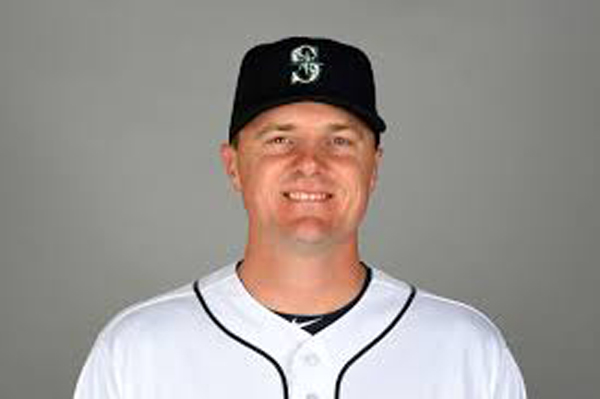 JAY BRUCE
Fifty years ago the New York Mets, a team born in 1962 when they lost a record 120 games and were quickly given the name, "lovable Losers" because their quirky manager Casey Stengel along with his players made a concerted effort to entertain Mets' fans despite their affinity for losing in what was the inaugural season for the team.
The reason I bring up the Mets, which in 1969 did the unthinkable under second-year manager Gil Hodges and surprised not just the baseball world, but the sports world as well by winning the National League East in the first year of divisional play. Previous to 1969 the Mets had never finished closer than ninth in the standings (this was before divisional play) and were well-liked by their fans, but not because they were winners but were those Lovable Losers.
I'm smiling as I write this because those Lovable Losers had little identity and started out in their first seven games with just two wins. Yet the Mets shocked the world by winning 100 games and beating the favorite Chicago Cubs by eight games in the NL East. They then went on to sweep Atlanta in the Division Championship Series and defeat Baltimore to win the World Series.
The reason I'm smiling is because even though it's early in the 2019 season, the Seattle Mariners ‑who are in what general manager Jerry Dipoto says is a "Step-back" phase with a bunch of mostly no-names on the current roster ‑ are the surprise team of the season so far, having won six of their first seven games after taking down defending World Series champion Boston three out of four games, defeating Oakland twice in Japan and now the Anaheim Angeles in the first of two games at renamed T-Mobil Park.
So are the 2019 Mariners the "Amazin' M's?  If anybody tells you they expected the Mariners to win six of their first seven games (they should have won all seven except for a 3-run home run given up to Boston pinch-hitter Mitch Moreland in the 9th inning of a 7-6 loss; the guy who gave up the homer, reliever Hunter Strickland went on the disabled list immediately following the game), they are fibbing. Most people wouldn't be surprised if the club lost 100 games, and still might. But right now they are the Amazin' M's.
They remind me of the 1969 Mets those 50 years ago. There was no expectation that the Mets would contend in 1969. Zero chance. They were doomed to another failed season with a roster that included center fielder Tommy Agee, left fielder Cleon Jones and right field split between Rod Gasper, Art Shamsky and Ron Swoboda, an infield that consisted primarily of Ed Kranepool and Donn Clendenon at first base, Ken Boswell, Wayne Garrett and Al Weis at second, Bud "Hawk" Harrelson and Weis at shortstop and Garrett, Ed Charles and Bobby Pfeil at third. Jerry Grote did most of the catching, backed up by J. C Martin.
They did have a future Hall of Famer in Tom Seaver, who would go 25-7 and pitch 273.1 innings. Two other guys threw over 200 innings – Jerry Koosman (17-9, 241 innings) and Gary Gentry (13-12, 233.2 innings).
These Mets, who garnered the nickname "Amazin' Mets", also had relievers Tug McGraw and Ron Taylor and a spot starter by the name of Nolan Ryan, who would go on to be one of the game's best ever pitchers and make the Hall of Fame. Ryan was in his third season in the Major Leagues.
So who are these Amazin' M's?  Or should I say the "Sluggin' Amazin' M's". They have hit 16 home runs in these first seven games, three each from first baseman Jay Bruce, shortstop Tim Beckham and left fielder Domingo Santana.
Besides these three sluggers, there is second baseman Dee Gordon, third baseman Ryon Healy (filling in there at the hot corner for Kyle Seager, who is on the disabled list with a tendon injury to his left hand), centerfielder Mallex Smith, right fielder Mitch Haniger and designated hitter Edwin Encarnacion. Omar Narvaez is behind the plate dodging balls and generally trying not to screw up too badly (he has two errors).
These Amazin M's are not so amazin' fielding. They have committed 13 errors so far. That's almost two a game or over 300 for a full season. The pitching is not fabulous, but it was never expected to be. King Felix Hernandez is no longer the king, but pitched well in his first outing as the No. 5 starter, gaining a 6-3 win over the Angels with five-plus innings of work in which he allowed just one earned run.
Victory so far for these Amazin' M's has been built on power. They are the Joe Louis of baseball, knocking the ball out of the park and doing all they can to upset all the so-called experts who still believe they will finish last or close to it in the final American League West standings.
Time will certainly be the final arbiter, but if the season ended today this team would be crowned king of baseball and truly would be the amazin' M's.
Okay, enough of this. It's fun to think in these terms. Baseball being baseball – a game of inches – you never know what you will see when you show up at the park. One night your favorite team wins by 15 runs and the next night loses by 15. It's probably best to go by the sage words of former Mariner slugger, Gorman Thomas, who after hitting two home runs one night in the Kingdome, sat on his stool at his cubicle in the clubhouse post-game with a beer in one hand and a lighted cigarette in the other and said you have to keep an even keel to play this game because one night you are in the castle and the next night you are in the outhouse.
Right now the amazin' M's are in the castle.
Be well pal.
Be careful out there.
Have a great day.
You are loved.