TERRY MOSHER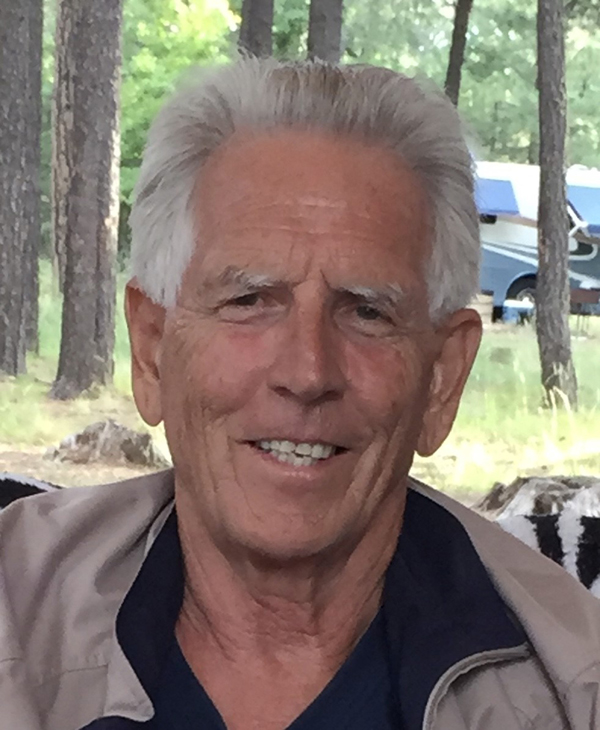 BOB BATTERMANN
A celebration of life for former East Bremerton High School teacher and coach Bob Battermann will be held Aug. 4 at the Kitsap Conference Center starting at 1 p.m.
Battermann's wife Michelle planned the event around her East High 45th class reunion which will be held a week later.  Battermann died Oct. 13 in Arizona from supranuclear palsy (PSP) at the age of 74.
It was in 1976 that Battermann coached East High to the state baseball championship with a 5-3 victory over North Thurston to finish the season with a 17-4record.
A three-sport athlete at Mead High School in Spokane, Battermann quarterbacked the Panthers his senior year to an undefeated season and third place in the final AP football poll, helped lead Mead to the Class A State Basketball Tournament and was a catcher on the school's baseball  team. That led him to Pacific Lutheran where he quarterbacked the Lutes for four years and played baseball for two years.
He arrived in Bremerton in 1967 to begin a 30-year teaching (math and science) and coaching stint (baseball, football), played some semipro football, and flag football and slowpitch softball at famed Roosevelt Field in Bremerton Parks and Recreational Leagues, and referred basketball for 30 years, rising to be the top-rated official in the local association. He also coached football at Olympic College.
Boy, how things have changed with time. Not that it's anything surprising. Life moves on and we progress as humanity at least in some areas. Politically we are in the midst of turning backwards in time, but I digress. That's not what I want to talk about today.
I was scrolling through the Friends of Portville Website (I spend my first 14 years there and still have family in the area) and there is now an advertisement now on it for a house owned by the Dusenbury family.  The Dusenburys were to Portville, NY what the Rockefellers were to New York City. That is to say they were wealthy beyond the means of the rest of the village.
The house is now for sale for $329,000. It rests on 1.3 acres and is 4,520 sq ft large with five bedrooms, 3.5 baths, three fireplaces, a guest house, a two-car barn, another outbuilding and has a pool. If the place was here in Kitsap County I would estimate the value would approach $1million.
If it is the house I think it is, it was to me and my childhood friends a place of mystery. We knew it belonged to the wealthy Dusenburys and that lent it added mystery.
The house sits on a hill and because it was difficult to see from the street that rolls by it I did not realize it had so much property and was used to raise horses at one point. In fact, I didn't realize much about the place, other than each time I walked by the location and the black wrought iron fence surrounding it, I wanted to crack the mystery and go over the fence and sneak up the hill to view it and see what was going on up there.
Then one day, and I don't remember how old I was, maybe nine or 10, I got the courage to climb over the fence, which was a tough chore just in itself. But I managed to do it and sneak up the hill and see it. As I recall it looked massive to a kid who was not even five-feet tall yet.
And I was scared.
I don't think the Dusenbury's would have shot a little intruder, but then I had a vivid imagination and there was nothing in my mind that wasn't up for grabs. So somehow I managed to get out of there without being observed and now more than 60 years later I can see what I didn't see the first time because there are pictures of the inside and the surroundings on the Website.
What kind of surprises me is the price. I would have expected it to be worth a lot more. I mean, after all, it did house Dusenburys. That price is about what our house is worth here in Bremerton. And frankly, I wouldn't hesitate to make an equal exchange with the Dusenbury's ‑ our house for that one. I don't think that would fly.
One more observation about the Friends of Portville Website. There now seems to be a cottage industry associated with the Allegheny River, which when I lived there flowed in back of our house.  We neighbor kids, and there were four of us about the same age, used to fish the river for carp, suckers, horned dace, mullets and rock bass.
We also waded in the river in its shallow parts and played on a little island in the middle of the river behind our house. Somebody put a rope on a tree on the island we kids would swing out and drop into a deep hole (about six feet) and then repeat the exercise.
One of the fathers built a kayak and we used that to paddle up and down the river, cruising under the Steam Valley Bridge and beyond.  The bridge was not very far from our house so it wasn't like we were oaring very far, but for pre-teen kids it was exciting.
Speaking of excitement, each spring brought the river rushing past our house and on more than one occasion overflowed its banks and flooded homes along the river, including ours. My father would go out each day before his work and put a stick at the edge of the water and come back after work to see how much the water had risen.
I'm not lying when I say I prayed for the river to flood so I could fish off our wrap-around porch. I'm sure my father didn't enjoy the water seeping into our basement and rising up the steps day after day. But I thought it was fun.
Flooding stopped when a dike system was built in the early 1950s. It was that dike where I honed my batting skills, hitting rocks with a stick into the Allegheny.
Looking at the Friends of Portville Website I see where now it's a community thing now to boat up and down the river. When I was kid, it was just us neighborhood kids on the river. Now they even have a boat launch next to the Steam Valley Bridge and it's become a "think" to oar up and down the river, which winds slowly through that region with beautiful scenery viewable.
One thing that has not changed is the island. It is still there. No rope, however, and my friends are all gone now. That makes me sad.