TERRY MOSHER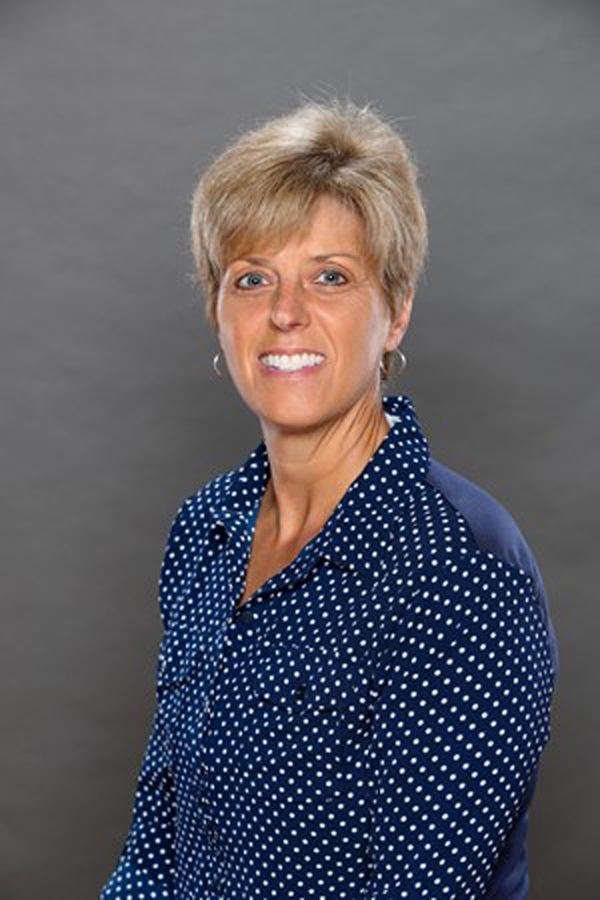 JEANNETTE MOSHER
TOP OF THE TOWN – Being locked down or quarantined because of the Coronavirus probably isn't much of a hindrance to today's youth because of the surplus of video games available to them and the Internet that enables them to play against other youth from faraway places. I know our No. 3 son plays sports games, mainly baseball, with friends located thousands of miles away. Those games can go on into the early hours of morning. I know our son is very, very, very good at those baseball games and very rarely gets beat. What goes on today is not even closely comparative to what we did as youngsters decades ago. I used to play against myself or a brother a game of basketball that consisted of an oatmeal box with its top and bottom cut off. You bend back a piece of the top of the box so it could be placed at the top of a door that you then closed, giving you a hoop. Then we used a sock tied in knots as the basketball. Playing against my older brothers forced me to be physical to get close to the basket to score or to fake him out and then shoot from the perimeter, which was up to 10 feet away. It was a tough game for me because I wasn't that tall as a pre-teen and I struggled against my bigger brothers. But playing solo I could pretend I was a star player like Paul Arizin (Villanova), Tom Gola (LaSalle), George Miken (DePaul) or maybe Bob Pettit (LSU) and keep score in my head. I, of course, always beat myself. Once in a great while I could convince one of my friends to put on the boxing gloves. But that was rare because I was too good for them. That, of course, is why I wanted them to put on the gloves. One of my friends accidently did bloody my nose one time. That made me so mad I demanded a rematch in which I set him up for a perfect left-right combination that knocked him across our basement floor and into the shelving that held my mother's empty canning jars, causing the shelves and jars to come crashing down.  He wasn't hurt, but my mother and dad were quite upset with me. Years later when I had kids of my own, we got the boxing board game "Title Bout" as a Christmas gift and I and our No. 1 son spend hours battling each other. We literally didn't stop to eat as we battled on. It was the greatest boxing game I have ever seen. Sad to say pieces of it got lost over time and now it's all gone. You could pit a middle weight against a slugging heavyweight and if you got lucky the middleweight would win. The game had all the big-name boxers up to that time (1970s) and it was crazy fun. Then there was the Coleco football board game where there was a light bulb beneath a screen and you slid your offensive sheet onto the screen and then your opponent slid his defense over that. You pulled out the cardboard that shielded the light and the light bulb would show how you did with a black offensive line and red defensive dots. If the black line ran into a red dot you were stopped. My brother Ronnie, the most competitive person on this earth, cheated me of a victory one day in the early 1950s while we were playing on a card table set up in our attic. It clearly showed I scored a winning touchdown on the last play of the game, but Ronnie said no as he placed his hands on the defensive sheet pretending to give it a closer look and as he did so he slid defensive sheet over just a nudge to show the play was stopped. I called him on it but since he was much bigger (six years older) there wasn't a whole lot I could do about it. That is the only time in my life I have beaten him at anything, and yet he says he didn't cheat even today, 70 years later. He did, though. Maybe 40 years ago I was back in New York visiting him and his family and as I got out of my car in his driveway he comes up to me and says, "Good, just in time to play a game of horseshoes. Now I know he won a United States Masters championship and I'm no fool. So I say not I'm not going to play you horseshoes. Just at that moment I spot a table tennis sitting at the end of his driveway. I went through six years of college and never was beaten in table tennis. Students used to line up at noon to play me at Western. They were all fools. I couldn't be beaten. I even beat the Cuban champion at college in New York State. So I'm thinking as I leave my car and walk toward the table tennis that I'm about to gain my revenge. So we play table tennis and naturally he has the wind to his back, which I account for losing the first game. I'm ticked. So I say, let's switch sides. He agrees, and he beats me again. As I said, I'm no fool so I quit playing him – at anything. Five years ago I was back at his house in Warsaw, NY and he brings out a Cornhole game, sets it up on his side lawn and invites me to play. Like I said, I'm no fool. I refuse. So he beats his wife a couple times and when a 9-year-old neighboring girl wanders over he asks her if she wants to play. I'm silently telling her, hoping that she telepathically picks up my thoughts, to say no. She doesn't listen. She plays. She gets beat. Later I ask Ronnie if he felt bad beating a 9-year-old girl. I say, why didn't you let her win? No, he says. I play to win. Yeah, he sure does. I'm a horrible golfer. I don't know why, but I am. I loved being on the golf course, but the golf course never loved me back. So on another trip back east to New York State for a visit, Ronnie says let's go play golf. I'm a fool on this one. We go and not only play nine holes as originally planned, but play the course twice. This is at a nice course in Rushford, NY. There is a creek that winds over and over through the course and I was perfect when it came to a water hole. I hit the water every time. I'm also going to tell you I hit the brushes and the trees. Ronnie, of course, hit it straight and true, and each time he did I gave him positive feedback. Great shot, Ronnie. Every blue moon or so I would hit a decent shot. No word of encouragement followed from Ronnie. Silence. I don't remember what I shot. Probably in the middle 150s for 18 with almost as many lost balls. I believe Ronnie shot an 82. But I'm going to give him a 92 for just suggesting we play golf. Don't get me wrong. Ronnie and his wife Barbara are very nice and good people. They had nine kids, and have now lost three of them, all girls. Their oldest son, Cal, who was a very successful player and football coach, worked his numerous contacts to get Ronnie into our old school's Wall of Honor, which is well deserved. Ronnie was a four-time all-county in multi sports back in the early 1950s. My brother David also belongs in the school's Wall of Honor. He once was the all-time scoring leader in basketball at the school. He now is 11th, but when you consider he played basketball from 1952-50 when high schools scores ranged from the 30s to the 60s his average of 18.6 points a game was remarkable. He was a 6-2 center who could shoot equally well with both hands and while rebounds were not recorded back then he likely averaged in double digits. David was routinely double-teamed, which makes what he accomplished all that more impressive. But the most impressive of all the Moshers is Cal's wife, Jeannette. The following I took from the University of Texas Tyler, where she is the basketball coach:
"Jeannette Mosher took over the women's basketball program here at UT Tyler on July 1, 2018.  A veteran basketball coach with 25 years of head coaching experience and over 450 wins to her name, Mosher will lead the program into the Lonestar Conference and division II status.
Mosher came from SUNY Cortland, where she coached for 20 years.  She led them to five State University of New York Athletic Conference tournament championships, to seven regular-season titles and the program advanced to eight NCAA postseasons.  She was named the WBCA East Region Coach of the Year in 2009-10 after leading the team to a 25-4 record and to the SUNYAC regular-season and tournament titles.  She is a six time SUNYAC Coach of the Year selection.   Along with conference honors, Mosher has been honored by the Basketball Coaches Association of New York with six Coach of the Year awards and was a 2017 BCANY Hall of Fame inductee. 
Along with head coaching experience at SUNY Cortland and four years at Alfred University, Mosher was an assistant coach at Northern Michigan University for four years with the program going 85-31 with two appearances in the NCAA Division II postseason during that time.  A 1990 Alumna of St. Joseph's College in Rensselaer, Ind., Mosher graduated as the school's all-time leading scorer with 2,280 points.  As a senior she was first team All-American and the Great Lakes Valley Conference Player of the Year as she led the Pumas to a 28-2 record and the NCAA Division II "Elite Eight".  She also led the team to 27-4 marks and the NCAA playoffs in both her sophomore and junior seasons.  She was inducted into the GLVC Hall of Fame in 2004 and was selected to the Indiana Basketball Hall of Fame's 2011 Silver Anniversary Team.
The Lafayette, Indiana native scored at least 50 points on two occasions including a school and GLVC record 51 points along with 22 assists against Lewis University as a senior.  Mosher is a member of St. Joseph's Athletic Hall of Fame.  "I am an Indiana girl and we live, eat and breathe basketball" Mosher said.  "I love the sport and it is important to me.  I want my players to enjoy and appreciate the college athlete experience.  I want to provide opportunities to be competitive and at the same time modeling sportsmanship, teamwork, and respect.  Player development goes well beyond the basketball court and helping my players prepare for the world after basketball is my highest priority".
Mosher (formerly Jeannette Yeoman) and her husband Calvin reside in Tyler"
 Maybe I shouldn't say this, but I would love to see Ronnie play horseshoes against Jeannette. I'm betting on Ronnie, but I don't know.
Ok, that is enough for today. Stay safe.
Be well pal.
Be careful out there.
Have a great day.
You are loved.